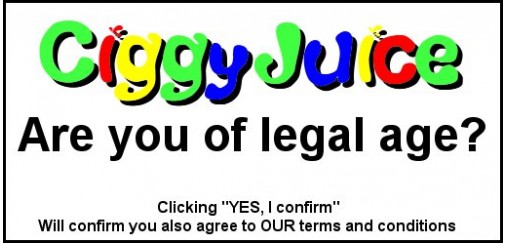 Website contains Vaping Equipment and Supplies
Please confirm that you are of Legal Age to purchase Vaping Equipment and Supplies in your country
Hedge End Shop Now Open!
A great shout to all our customers who support us, some who even drive for over an hour to see us in Totton
We have listened to you all and those who drive from the other side of Hampshire to shop with us so Hedge End was the perfect place to open our next outlet.



New Flavours this week - Mr Popcorn Lung and Bakewell Tart 2
Remember, if it's pants and our customers tell us then we WILL change it. Thousands of pounds have been spent on rubbish concentrates to find the great range we have today.


David, Sue & the CiggyJuice Team
20th May 2018
Bestsellers