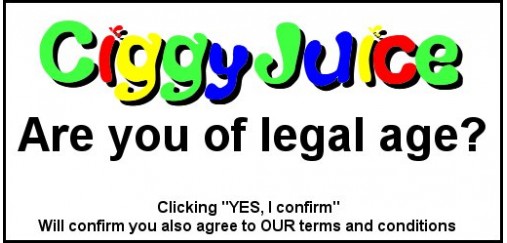 Website contains Vaping Equipment and Supplies
Please confirm that you are of Legal Age to purchase Vaping Equipment and Supplies in your country
CiggyJuice Premium Brand Concentrate

*** NOTE THIS IS NOT A FINISHED E LIQUID IT IS JUST THE FLAVOUR ***

Suggested Use - Mix at 20%
Available in the following sizes
2ml - (1 x Sample Vial)
10ml - (1 x 10ml Bottle)
30ml - (1 x 30ml Bottles)
60ml - (2 x 30ml Bottles)
150ml - (5 x 30ml Bottles)
250ml - (1 x 250ml Bottle)
500ml - (1 x 500ml Bottle)
1000ml - (1 x 1000ml Bottle)
Note for your own information
This flavor contains 'custard' ingredients: Acetoin & Acetylpropionyl.

---
Review - Wednesday 26th August 2015 - Sean from Belfast

Hi David.

Received the liquids and I need to tell you something.

Milf's Milk is by far the best tasting juice I have ever vaped! Seriously the bloody bottle is nearly gone!

I shall be placing an order with yourselves later on when I get a chance.
I really do appreciate you guys taking the time and effort sending these liquids out to me. By far the nicest company I've ever had to deal with!

You guys rock!

I'll get another review up asap

Many thanks

Sean

---
Review - Tuesday 18th August 2015 - Conor from Armagh
After trying our Milf's Milk
"Better than the other MM by a different company by miles. Might have to make this a regular buy"
Milf's Milk - Concentrate
Product Code: LQ-CON-CJ-MILFSMILK
Availability: 100
Related Products
Tags: E, Liquid, DIY, Concentrates, CiggyJuice Blends, Milfs Milk