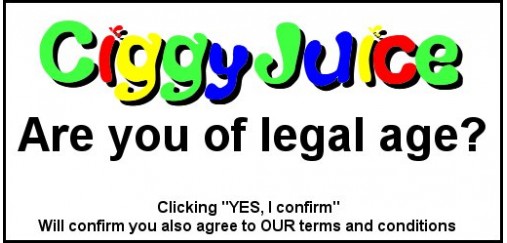 Website contains Vaping Equipment and Supplies
Please confirm that you are of Legal Age to purchase Vaping Equipment and Supplies in your country
CiggyJuice Premium Brand Concentrate

*** NOTE THIS IS NOT A FINISHED E LIQUID IT IS JUST THE FLAVOUR ***

Suggested Use - Mix at 15 ~ 20%
Available in the following sizes
2ml - (1 x Sample Vial)
10ml - (1 x 10ml Bottle)
30ml - (1 x 30ml Bottles)
60ml - (2 x 30ml Bottles)
150ml - (5 x 30ml Bottles)
250ml - (1 x 250ml Bottle)
500ml - (1 x 500ml Bottle)
1000ml - (1 x 1000ml Bottle)
---
Blueberry Custard 3mg Nicotine 70/30 VG/PG


Muhahahahahaha! Now we are into my kinda thing! Custards! Now I didn't want this one to disappoint and thank god it didn't!

Possibly the most addictive juice I have tried to date. An absolute sweetie pie. A sweet but fresh and ripe blueberry taste with the smooth creaminess you can expect from a lovely custard.
Thoroughly recommended! Now I usually keep saying this but this is 100% truth….possibly the closest I've come to an all-day vape yet! – If you're only going to try one juice from CiggyJuice I would thoroughly recommend this. Its tame and polite enough that it can be vaped in pretty much any situation but with enough twist on flavours that it doesnt become boring!
A Solid 10/10
Blueberry Jam - Concentrate
Product Code: LQ-CON-P-BLUEJAM
Availability: 100
Related Products
Tags: E, Liquid, DIY, Concentrates, Pudding, Blueberry Jam